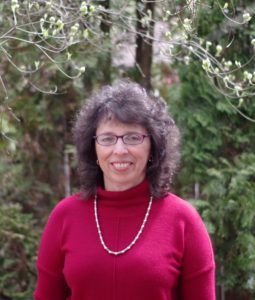 My name is Elaine Korngold and I counsel adults and couples in my private practice, Ask Counseling LLC, in Southwest Portland, Oregon, and online. I help people adopt new behaviors, build resilience, and find healthy ways to manage complex emotions as they deal with issues related to: 
I integrate Brainspotting therapy in my practice to treat anxiety, depression, phobias, addiction, PTSD and trauma, low self-esteem, and a variety of other conditions. For couples counseling, I rely on the Gottman Method to improve communication and deepen premarital or marriage relationships. I am also trained in SMART Recovery facilitation for addiction treatment. By focusing on each person's unique strengths, we develop practical, creative, and immediate solutions, and build self-reliance and confidence. In sessions, I often incorporate body awareness, grounding, and self-care.
Making a life change is not trivial at any age, and you may wonder if it is even possible. Fortunately, according to neuroscience, our brains have the capacity to learn, grow, and change in every stage of life, and in that, there is hope. You can teach an old dog new tricks!
In a space free of shame and judgment, we can address your life, work, money, or relationship issues, with psychotherapy customized for your individual needs. At Ask Counseling, all your questions are welcome! I look forward to working with you in the near future.
Serving the Portland, OR, metro area – including Beaverton, Hillsboro, Lake Oswego, Tigard, West Linn, Tualatin, and Vancouver, WA.